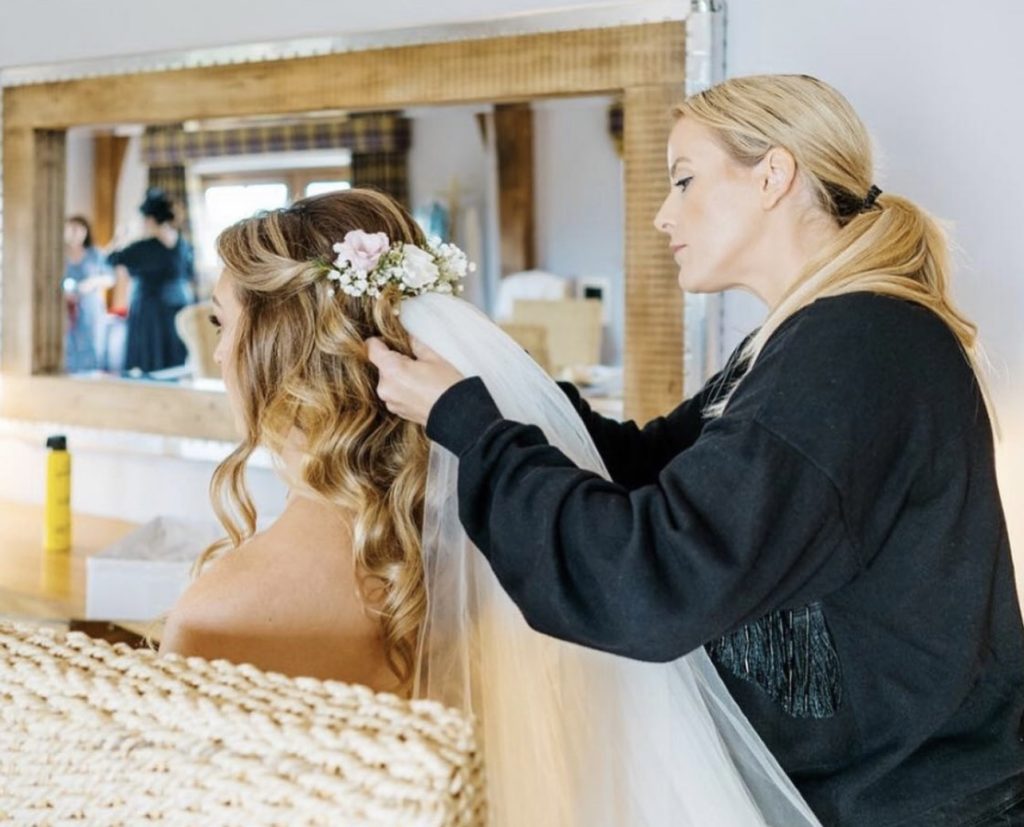 Hair
Bridal hair – £65
Bridesmaid Hair – £45
Younger Bridesmaids & Flower girls – £10-£25
Teens (13-16) -£35
Mothers between £30 – £40 depending what they are having
Guests £45
Extension charge (customer supplies) – any style that include adding or curling extensions + £10
Makeup
Bridal makeup – £65
Bridesmaid Makeup – £45
Mums £40
Guests £45
Trials – Hair £45 per person allow 1 hour Makeup £45 per person allow an hour
Travel/Call out Fee – A £50 call out fee is charged within Cardiff & The Vale
Outside Cardiff & Vale travel is charged at 50p per mile on top of the call out fee.
Destination Wedding – Don't want the hassle of finding a local Hair & Makeup Artist Get in contact for a Free Quote
Deposit, To secure your wedding date, a £50 non-refundable deposit/booking fee is required. This will be deducted from the total payment due on the day (or before if preferred).
Minimum spend. Please note there is a minimum spend amount on services, excluding trials.
Monday – Thursday, minimum spend £150
Friday – Saturday, minimum spend £250
Sunday & Bank Holidays, minimum spend £300
Contact me for a full quote, bookings and any special requirements.
2023 prices will be increased by £5 per service.